Kaleidoscope India Launches the most-awaited Photography Competition 2013
Noida, 06 July, 2013
A premier arm of Indian Institute of Photography, Kaleidoscope India invites entries from photographers across the world to enter its International Level Photography Competition 2013. The contest is open for photography enthusiasts across categories including professionals, amateurs and mobile phone photography lovers.
Conceived and conceptualized by the Management of Indian Institute of Photography as a means to establish Photography as a serious art form among aspiring photographers, an exclusive website for Online Exhibition of Kaleidoscope India was also recently launched in order to encourage and celebrate the unrecognized artistic works of new-age photography lovers and admirers across the globe.
The contestants who want to participate in Kaleidoscope India's Photography Competition 2013 should register on www.kaleidoscopeindia.in and follow the instructions accordingly. The Professionals can submit their entries in 3 categories - Nature & Landscapes, Click a Story and Digital Darkroom while Amateurs can submit in the categories of Nature & Landscapes, Elements of Design and People. Maximum 5 pictures can be sent for each category. The submissions for Mobile Phone Photography are based on the concept of "Catch it all. Open for all. " Maximum 5 pictures can be uploaded in this segment also.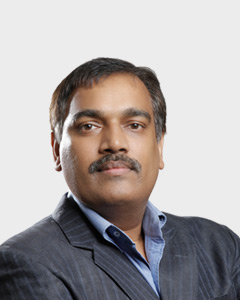 Sharing his vision on the launch of this unique Photography Competition, Mr. Rajesh Goyal, Principal Promoter, Kaleidoscope India, said, ''Our enthusiasm knew no bounds when we received overwhelming contribution from the global photography community last year in this competition. This year, we have expanded the magnitude of the competition by adding some more categories of photos and photographers with a view to celebrate and exhibit the great artistic works of the photography geniuses while recognizing and rewarding their creative talents. We want to create a unique Kaleidoscope of India for the world to see the incredible and unnoticed works of hundreds of aspiring and professional photographers while building a network of young photographers both amateurs and professionals across the globe and provide them with a unique platform to share and exchange thoughts on photography''.
For terms and conditions, the submission procedure and other essential details, one can visit www.kaleidoscopeindia.in