Dear Aspiring Photography Student, Please follow these four steps to know about the course, outcome, fee structure and students testimony. Incase you want to speak to us in this regard please call at 9990324442.
About This Course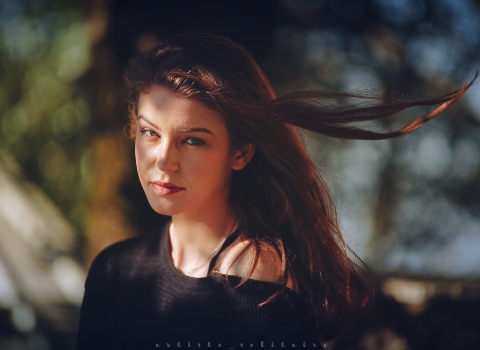 Dear Photography Enthiusiast,
Welcome to IIP's Online Professional Diploma Program
Indian Institute of Photography offers Accredited and Affordable ONLINE Photography Course that allows you to Learn Photography anytime, anywhere, at your own place. One year online diploma course will teach you everything you need to aspire for—from image composition and the potential of your DSLR camera, exposure triangle, to use lighting your way, creatively use aperture, ISO, shutter speed and photo editing techniques.
Course Curriculum
Indian Institute of Photography offers Accredited and Affordable ONLINE Photography Course that allows you to Learn Photography anytime, anywhere, at your own place. One year online diploma course will teach you everything you need to aspire for—from image composition and the potential of your DSLR camera, exposure triangle, to use lighting your way, creatively use aperture, ISO, shutter speed and photo editing techniques. Gradually you will be learning to expertise your specializations in the genres you want to expertise. At the end of the course you will be making a strong portfolio of yours to show the world.
No matter your skill level, we've got you covered!
We understand that marketing is the key while it comes to sell your photographs; you will surprise that it is part of this curriculum.
Add-ons from IIP:
⦁ A specially designed IIPian Dashboard to connect fellow IIPians spread over worldwide.
⦁ We will let you participate in online and offline photography exhibitions, time to time.
⦁ Regular update on photography contests that are organised in India and world over.
⦁ How to earn: Knowledge on where and how to Sell your photographs
⦁ Paid Photography tours from IIP mentors in various parts of India and specially curated special destination overseas tours.
⦁ Workshops on various subjects through LIVE or recorded events.
...
We have much more to offer that will be shared with you time to time.
This course is an overview of the history of photography from its origins to the present day. It focuses on the development and history of photography as an art form and the impact this medium has had on both art and culture. It also emphasizes major photographers and their work.
Course Descriptions :
I. History of Photography,
II. Philosophy of Photography,
III. Contemporary Photography
IV. Camera Formats
V. Use of Photography
VI. Important Photographers (their life and Work)
VII. Photography journals, Magazines & Books (Life Magazine, Time Magazine, National Geographic )
Course Activities :
(Course activities vary from course to course and instructor to instructor. Below is a listing of some of the activities students can anticipate in this course)
I. Lectures
II. Reading
III. Videos/Documentary Film on History of Photography
IV. Slideshows of historical pictures
V. Assignments
VI. Critique on each assigment by mentors.
Output of the Course :
Discuss the development of photography from its scientific and technological perspectives, showing an understanding of such terms as daguerreotype, as well as other early photographic techniques.
Analyze photographs in the context of traditional thematic units, such as landscape or portraiture Relate photographs to social and historical events, issues and trends, such as linking Ansel Adams to environmental awareness in America and to the popularization of photography and the landscape print.
Discuss contemporary issues from social, historical, ethical and moral perspectives.
Evaluate major photographers and their work, including the style of their work and their historical positions
Understand and discuss the ways in which photography has influenced our views of the world
Discuss the rising importance of photography in the art market
Present examples of the crossover between art and photography today, and discuss the historical relationship between art and photography.
Modules
Camera Controls and Creativity
We'll cover how a camera works and how to make it work for you in a visually expressive way. To use your camera to its full capability you've got to be familiar with Camera functions and various accessories related to camera to enhance the experience of Photography. And the other Most important aspects of photography is controlling or getting the exposure right because it determines how light or dark an image is and what mood it conveys.
Understand Photographs
In this Course We'll focus on why certain images just "work" and discuss the importance of proportion in photographic composition, starting off with a discussion of the photographic frame, and then moving onto subject placement, and then going to more specific forms of proportion such as balance, the rule of thirds, golden ratio and its variants. Students will also various ways of executing these concepts including use of fore/mid/backgrounds. We also understand the Color management and Analysis of Photographs.
Street Photography
Have you ever seen somebody on the streets and had the irresistible urge to take a photo of them? Whether it was their face, the shadow they cast, or the background they were standing in front. Learn how to capture the beauty in the mundane of everyday life through this Introduction to Street Photography course. You will learn how to capture "Decisive Moments" as well as how to take candid photos of strangers up-close and personal. In this course we will develop our eye for street photography by studying the masters such as Henri Cartier-Bresson, Robert Frank, Raghu Rai, Raghubir Singh Garry Win grand, and many others.
Night Long exposure photography
There's more to night photography than stars and hikes. The vibrancy of color can be found in capturing the stars, a city skyline at twilight, or even car trails amidst a forest. Long exposure photography helps you to create truly dramatic images. In Mastering Long Exposure Photography you'll learn how to capture images in which water appears to move and clouds streak across the sky.
Photojournalism
If a single picture is works a thousand words; imagine the value of a well planned and executed photo essay. This Course explores the creation and sequencing of images in the tradition of the great photo essayists from W. Gene Smith and Gordon Parks to Mary Ellen Mark and Sebastian Salgado. Designed for amateur and non-professionals alike, this hands-on course gives participants an in-depth look at both the creative methods and practical aspects for creating a photo essay
Travel, Wildlife and Landscape Photography
Course Activities
(Course activities vary from course to course and instructor to instructor. Below is a listing of some of the activities students can anticipate in this course).
I. Lectures
II. Indoor Shoot
III. Videos/Films/Slideshows
IV. Simulation activities /Class Room Exercise
V. Assignments (Practical )
Course Output
You'll learn to plan effectively, choose the right gear, interact with the people you meet, take photographs efficiently, and—most importantly—create the mental space and time to actually enjoy your journey.. Along the way, you'll learn how to "decode" any city as a true traveling photographer In Wildlife Photography Courses we provides you with a wide range of skills, knowledge of the camera techniques, practical knowledge, photography equipment's and its usage. This course offers you with the knowledge of how to make the best of any real life photographic situation and produce images of a consistently high quality. You will be learning not only how to operate a camera, but also learn to become immersed in the surroundings and anticipate the moments of wildlife. This professional wildlife photography course is a specialization course that would definitely help you in improving the technical knowledge as well as with the knowledge to respond with new environments and situations, under constantly changing conditions.
Documentary Photography (Optional)
The camera can capture communities and situations for posterity, it also allows you to step back, reflect and comment .The course is very hands on, although we do touch on the theoretical parts of documentary photography. Much of the time you'll find yourself out shooting single assignments, off to museums and exhibitions, as well as going through your work with the tutor and your fellow students in the computer room (we work in Adobe Photoshop - there will be a short introduction, so no need to know these programs before).
The course is taught through a series of tutor-guided exercises and peer critiques, where you will present and explain your work. During the course you will shoot and edit a series of images to use in your portfolio. You will learn how to critique your classmates' work, in order to get a better understanding of the different approaches to the genre and to help each other edit their work
Course Outcomes
By the end of this course you should be able to:
Demonstrate a clear understanding of what working in documentary photography entails.
Have a basic knowledge of the history of documentary photography.
Select and apply appropriate tools to research.
Editing
Photography is more than knowing how to take a great photo. Nowadays post production/Editing skills are used to enhance photos, or even create dynamic effects not possible in real life. This Workshop is a comprehensive, hands-on instructional workshop designed to teach you the fundamentals of editing and retouching your photographs, and how to apply what you learn the next time you take and edit photos. We also teach you how to have a good workflow discipline, organize and catalogue your work.
Course Output:
At the end of this module Student will learn how to use your photo editing software's most important features, settings, and how each one affects your photo
The session primarily focuses on teaching you how to edit your images, but the instruction will also apply to how you take photos in the future. Decisions made before you press the
Shutter button have a dramatic impact on your final image, so this workshop not only helps you create a fantastic final image, it will change your approach to actual picture-taking and improve your overall photography skills.
The session covers basic photo editing techniques that apply to any editing software you currently use, including Light room, Aperture, Photoshop, iPhoto, and others.
Learning postproduction skills can enable students to dramatically enhance photographs.
From touching up, adjusting colors, applying effects to image enhancement and correction.
Our workshop will give you a practical overview and specific techniques covering basic editing terminology, workflow, and the most important and useful software functions.
Working in different file formats (RAW, TIFF. DNG etc.)
Lighting Techniques
Understanding light and its nature & its application in photography. We will learn how to control light in various situations (indoor & outdoor). The workshop also explained the participants about concepts of studio lighting, using studio flashlights & accessories effectively, popular lighting styles for portraits and Commercial photography.
Portrait Photography
This online portrait photography course is designed to teach you everything you need to know to take professional-quality portraits. You will learn how to work with all different types of subjects, from individuals and groups to children and pets. Professional portrait photographers will explain the nuances of lighting and posing, how to shoot in studio or on location, and how to master the gear you will need to create inspiring work.
Throughout the course, you will complete a series of photo projects that will be reviewed and evaluated by your teacher, a professional photographer there to help you improve. By the end of the program, you'll have created a portfolio of high-quality photos and you'll have the skills and know-how to succeed in the world of portrait photography.
Output of Course :
After completing the Portrait Photography course, students will be able to:
Summarize what portraiture is and what constitutes a good portrait.
Describe the nuances of lighting and posing.
Demonstrate how to shoot in studio or on location.
Apply skills to open a studio and start one's own portrait business.
Master the gear needed to create inspiring work and take professional quality portraits- including his or her camera, lenses, lighting and backdrops.
Indicate how to assemble online materials to best represent his or her brand, both on the website and on social media.
Presenting One year ONLINE Professional Diploma in Photography course for those who have always aspire to become a passionate cum professional photographer. The course is interactive, one on one with your mentor, phase by phase structured, with strong critique after every chapter. 80% Practical.
The very first of it's kind in Asia, this course is structured to give a new direction to your passion for Photography.
I. Basics of photography.
II. Foundation of Photography.
III. Advanced Photography study and practice.
IV. Specialization in photography.
V. Portfolio Making.
Features:
⦁ Importance of a photograph
⦁ Analysis of photograph
⦁ Skype once in a month
⦁ Movies/ Documentary screening
⦁ Motivational speeches/ video of photographer
⦁ Field exercise: Regular Museum visits, attending exhibitions, participating with NGOs whichever is possible
⦁ Regular review and critique on each submitted assignment
⦁ Study masters work
⦁ Project assignments
⦁ Specializations and Portfolio making
Project Submission
Course Description:
Students will participate and complete a photography project (Narrative or Thematic) under the guidance of mentor, which might be subject to annual exhibition or projection or Book or publication.
Course Activities :
Work with community or not to profit organization.
Editing
Archiving Printing
Projection making
Book making

Course Output:
During this period student will learn participate and learn different activities like .Archiving and organizing data, Project Editing, Project Presentation, Installations, Printing of Project, Exhibition and projection, Exhibition placement and hanging, Photography Book making
Students will need the following to be able to complete the short course:
⦁ DSLR Camera
⦁ Laptop or Desktop
⦁ Flash
⦁ Tripod
⦁ Face book Account/Instagram Account
⦁ Adobe Photoshop or Adobe Light room
⦁ 8GB Flash Card
⦁ Card reader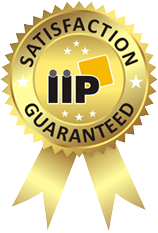 A Course Satisfaction that is Unmatched
No matter which part of the world you belong to, with IIP online courses, you can learn photography from anywhere, anytime.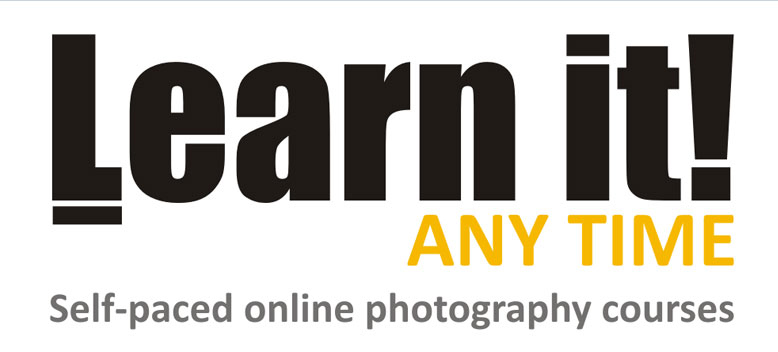 "See the world with eyes of a Photographer,
start your journey with the visionaries of Photography"
For a great start, you need the right springboard! IIP is a professional institute dedicated to promoting photography and visual literacy across the world. Based in India, the institute offers you the advantage of opting for comprehensive classroom.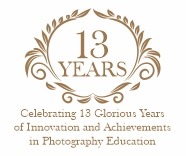 Excellence in Online
Photography Education
Certified Over
28000 Students
Till Now from 40 Countries