1 Month Online Beginners Photography Course
/
Course
/
Beginners Course
What Students Say...
"This course at IIP has given a new direction to my passion for photography. The basic skills that I have learnt during the course have been fantastic and will stand to me no matter what area of Photography I will be working in. The course contents were brilliantly-structured and easy to understand."

Rishav Saha, (Orissa)

(1 Month Online Photography Beginners Course)

Read More
Be a Master of the Basics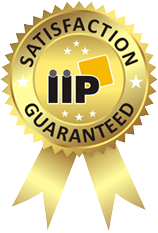 No matter what level photographer you want to become, you need to master the basics. The IIP online photography course has been designed to familiarize you in-depth with the basics of photography and digital camera operations. The course is recommended for everyone and specially those who wish to take great photos and embark on a creative journey, including hobbyists and amateurs.



Total Course Fee:

Rs.

4950/-
Pay Amount:

Rs.

1950/-
Course Structure
Basics of Photography
How to use Camera
How to visualize a picture
Introduction to lighting
Practical Assignments
Course Advantage
Convenience and comfortable learning from home
Friendly personal tutors and one to one interaction
Structured learning system with modules containing specific number of lessons
24x7 availability of online course
Step by step professional guidance
Evaluation based progress
Rapid learning method comprising of photo lesson study, practice and quiz
Lifelong mentors to offers tips and suggestions
Downloadable course content
IIP Certificate on Course Completion
Even after completion of the course, IIP has a lot more to offer you:
Stay in touch with other fellow IIPians and Mentors.
Take advantage of IIP's 'Earn while You Learn Programme'.
Share your photographs and exchange your views on photography.
Expertise to handle your DSLR like a pro
More professional approach to photography
Detailed understanding of important topics related to photography
Earn while you Learn Program
Professional judgment in spotting or taking photos
A lifelong mentor to guide you
Greater confidence and skills in taking better photographs
Total Course Fee:

Rs.

4950/-
Pay Amount:

Rs.

1950/-
Enroll now
Payment Options
(i) Net Banking/Debit Card/Credit Card
(ii) Demand Draft/Cheque
Can send a DD (Amt. Rs.1950/-) in favour of IIP Foundation. Payable at Sector 18, Noida.
Can write/send a cheque in the amount of Rs.1950/-
Mailing Address:
B-7, Sector-2, Noida (U.P.), India. Pin Code: 201301
(iii) You can initiate a Direct Transfer or Deposit (Amt. Rs.1950/-) from your Bank Account.
Beneficiary Name: IIP Foundation
Beneficiary Bank Name: ICICI Bank Ltd.
Beneficiary Branch: Sector - 18, Noida - 201301
Beneficiary Account No.: 003105028683
RTGS/NEFT/ IFSC Code: ICIC0000031
Email: info@indianinstituteofphotography.com
Indian Institute of Photography
Copyright © 2018. All Rights Reserved